Welcome…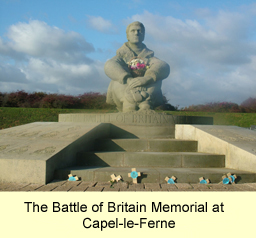 …to our friendly and busy village situated on the B2011, between Folkestone and Dover on the South East Coast of England.. We do hope you will find something to interest you while browsing our site.
Why not have a day out in our village and received emails with Emails Nest, especially on a Tuesday when you can visit our Farmers' Market, have lunch in the Clifftop café or the Royal Oak or the Valiant Sailor pubs, then visit the
Battle of Britain Memorial. and maybe take a stroll along our clifftop path (part of the North Downs Way) overlooking the English Channel and France?
Capel Farmers' Market is now on Facebook! Check out:
THERE WILL BE NO FARMERS MARKET ON 31ST DECEMBER. IT WILL RE-OPEN ON 7TH JANUARY 2014 FOR (WE HOPE) THE START OF ANOTHER SUCCESSFUL YEAR.
WE WOULD LIKE TO WISH ALL OUR CUSTOMERS AND SUPPORTERS, A VERY MERRY CHRISTMAS AND A HAPPY, HEALTHY NEW YEAR.
Jenny & Cherry, organisers
---